Polesian shampoos
Polesie is home to over one hundred species of herbs. Herbalist Oleksandr, jointly with whom we have created a line of natural products, chose those of the Polesian herbs which best suit the needs of daily hair and scalp care. We present to you Treasures of Polesie, shampoos prepared from recipes based on the rich herbalist's tradition, paraben and SLS free.
1. STRENGTHENING SHAMPOO WITH BLACK TURNIP
Organic black turnip extract noticeably strengthens the hair, reduces hair loss, and stimulates the hair growth process (owing to the content of sulphur, one of the building blocks of hair).
✓ Shampoo with black turnip is the best solution for those who want to care for their hair employing natural means only.
✓ Gentle formula of the shampoo, whose main ingredient is organic black turnip extract, does not cause irritations. Thus, it can be used by people with demanding and sensitive scalp.
✓ Our strengthening shampoo has a delicate, herbal fragrance, achieved exclusively in a natural way without artificial substances.
Capacity: 250 ml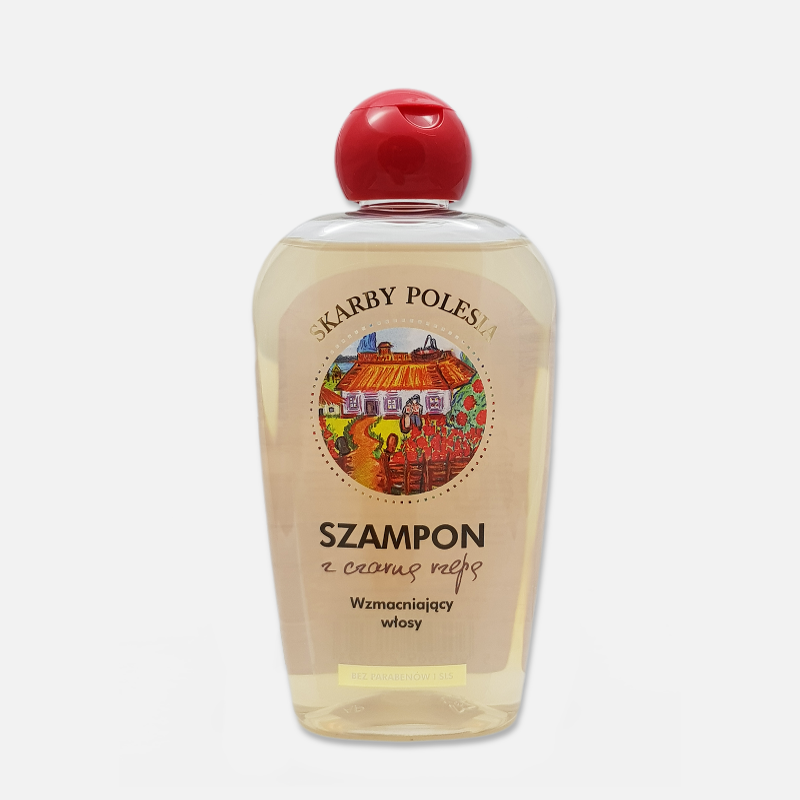 2. CHAMOMILE SHAMPOO FOR BLONDE HAIR
Chamomile extract helps achieve the desired brightening effect. In addition, it softens the hair and gives it a sunny shine, bringing out the true depth of the blonde colour.
✓ Shampoo for blonde hair is a perfect option to protect hair weakened and damaged as a result of bleaching or dyeing. It restores the natural glow and colour intensity.
✓ Due to the delicate, chamomile formula, the shampoo provides meticulous care of scalp prone to irritation.
✓ Chamomile extract is especially effective in the case of fair hair because it naturally brings out the desired hue of blonde.
Capacity: 250 ml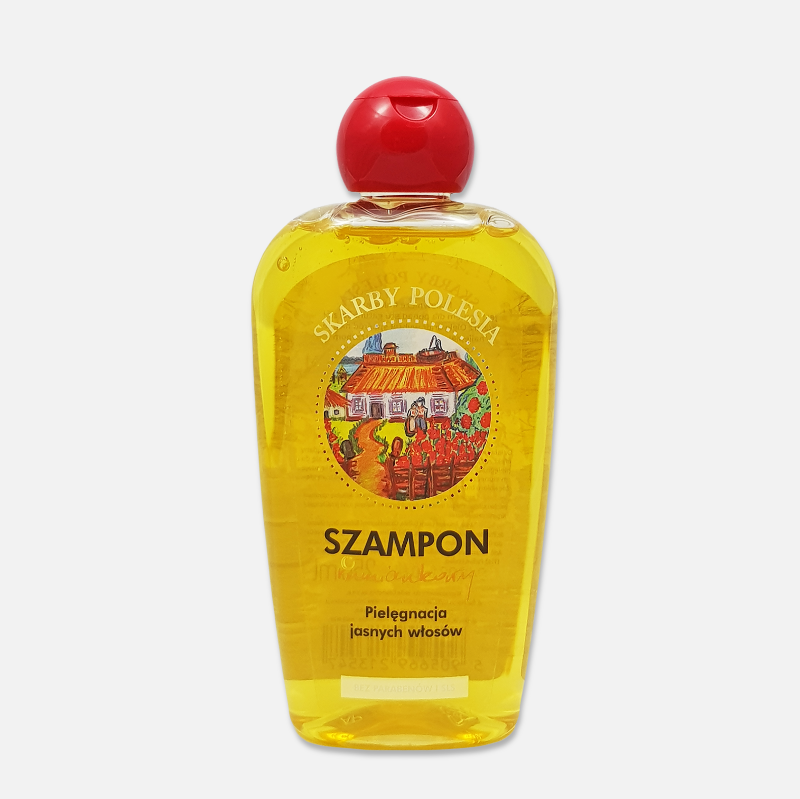 3. NETTLE SHAMPOO FOR GREASY HAIR
Nettle naturally reduces sebum secretion by regulating the functioning of sebaceous glands and effectively prevents greasy hair.
✓ Nettle extract has long been known as a proven and natural method for greasy hair.
✓ The subtle, non-irritating formula solves the problem of greasy hair while simultaneously leaving a pleasant aroma.
✓ Nettle shampoo is a perfect solution for people with problematic scalp. It inhibits sebum secretion, soothes the scalp, and restores balance to the skin.
Capacity: 250 ml