Medical cosmetics
Regenerating Q balm with organic tea tree oil is especially effective in areas at high risk of developing pressure sores: back, buttocks, heels or shoulders. The balm gently lubricates and moisturises the surface of the skin. Regular application improves the condition of the skin prone to pressure sores. The Q balm contains organic lavender essential oil, whose distinct, herbal aroma boosts the mood and provides comfort. Due to its light formula, the balm absorbs very quickly and does not leave smudges or grease marks, making it ideal for massage therapy.
Capacity: 500 ml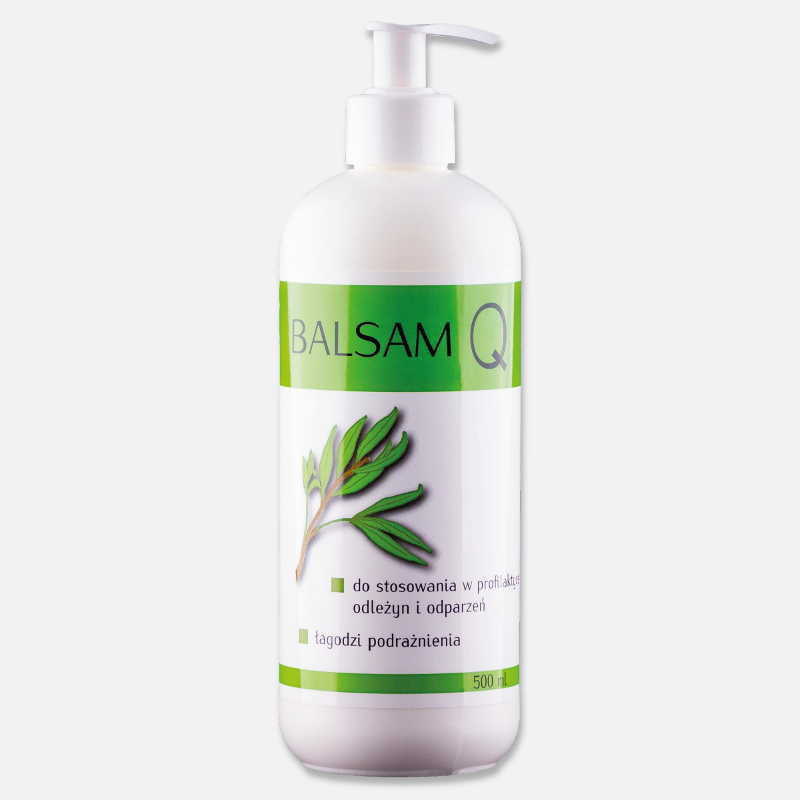 The formula, whose main ingredient is tea tree oil, has the following properties:
anti-inflammatory;

antiseptic;

dries acne changes, which is why the drops are an excellent spot treatment for pimples and blackheads.
Capacity: 30 ml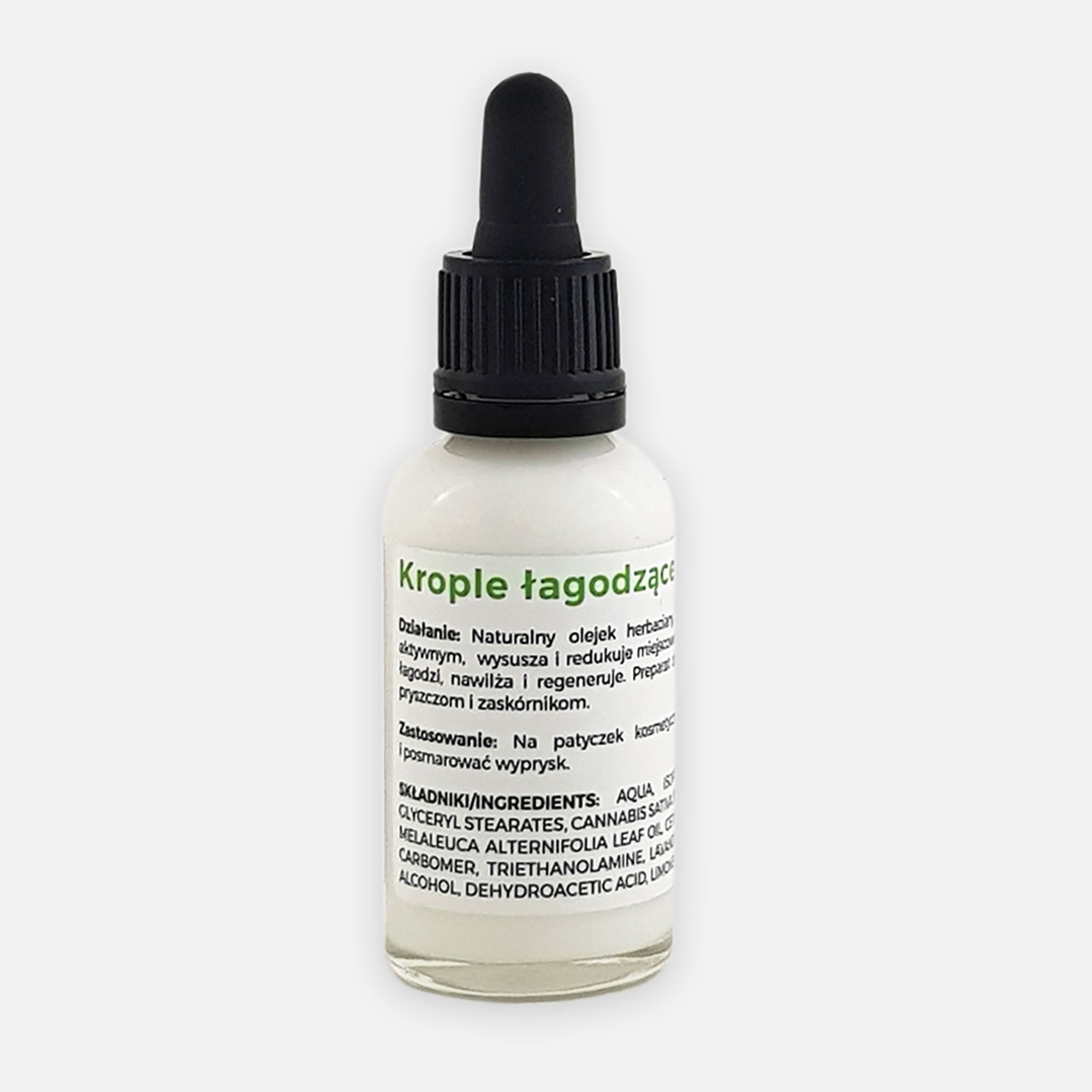 Our ointment with increased hemp oil content (the hemp we use comes exclusively from organic crops) soothes, nourishes, and regenerates the skin. The product brings hope to people suffering from atopic dermatitis, as it naturally restores health to the skin. It contains the vitamin E, pantothenic acid, panthenol, and allantoin.
The product is perfect for the following skin types and conditions:
atopic;

rough;

extremely dry;

cracked;

dehydrated;

with red spots.
Capacity: 50 ml