Medical cosmetics
1. Regenarating Q BALM.
Q Balm is the natural tea tree oil and is particularly recommended for use in places exposed to bedsores: back, buttocks, heels, shoulders. It delicately greases and moistens the skin surface, protecting it and preventing the development of micro-injuries. Regular use improves the condition of skin exposed to bedsores. It is ideally absorbed, while a delicate massage during the application improves blood circulation. The Q Balm contains natural lavender and rosemary essential oils, the distinct herbal smell of which improves the patient's comfort and well-being. The light formula of the Q Balm is ideal for massage and tapping. It absorbs very quickly and leaves the skin dry. It does not get the clothes dirty and does not leave greasy traces. Use of the balm: distribute on the surface of the skin exposed to bedsores and massage in. Then, after the absorption of the Q Balm, pat in the place with the hand positioned in a canopy. Owing to this the balm gets into the skin improving its blood supply and resulting in the feeling of freshness and relaxation. Tapping moves the deeper parts of the skin, improving the blood flow.
Capacity: 250ml or 500 ml with a comfortable pump for application.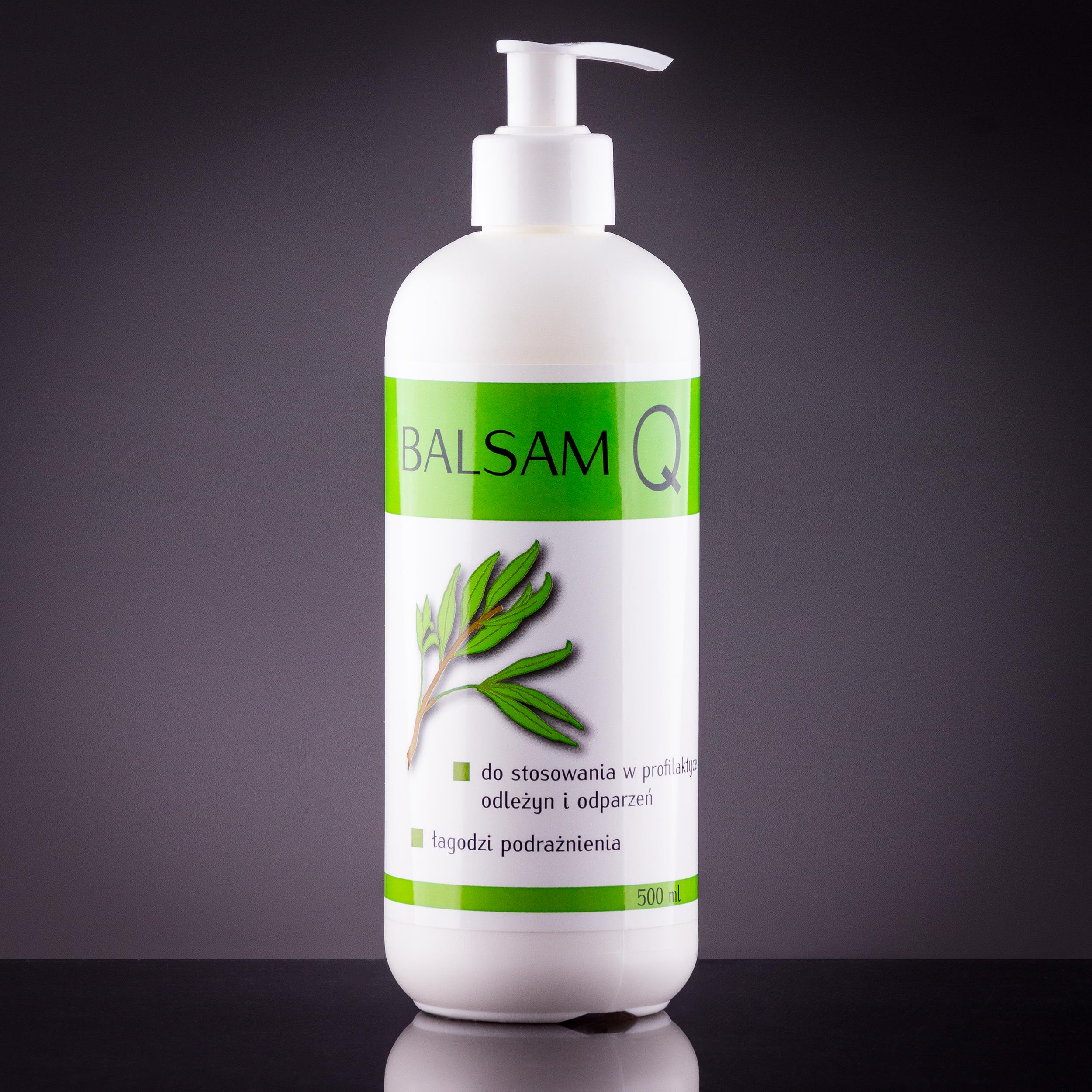 2. ACNE MITIGATION DROPS based on natural ingredients.
The product's main ingredient is tea tree oil. It proves to be helpful in the variety of skin conditions:
shows anti-inflammatory and antiseptic activities,

dries acne, so it is great as a spot-on medicine for larger pimples and blackheads.
Use: Apply one drop on a wet ear stick and then apply it to a pimple. Inflammation should disappear within 2 to 3 days.
Capacity: 20ml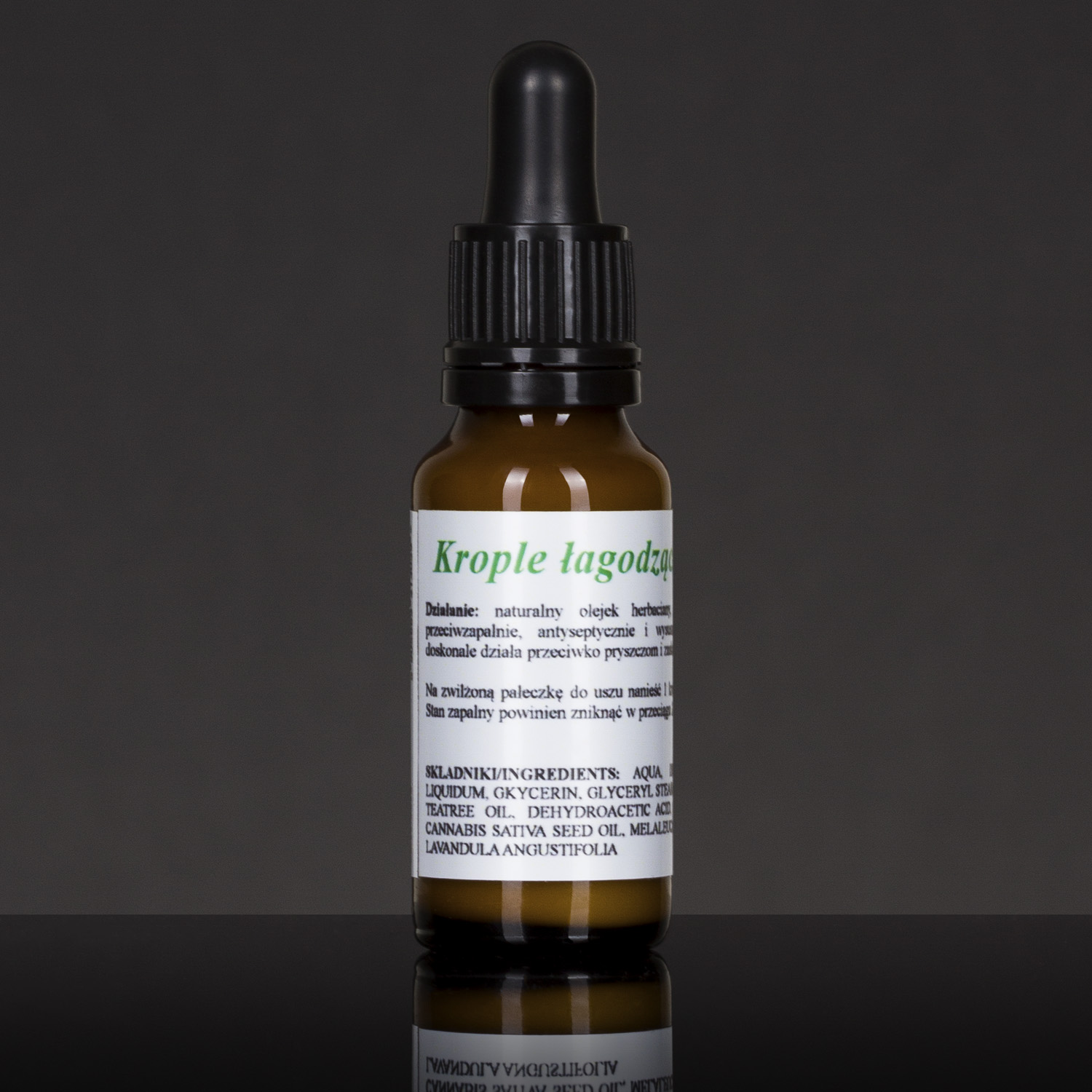 3. EMULSION OINTMENT with hemp oil.
The ointment has restorative activities. The product is helpful in treating skin diseases such as atopic dermatitis, psoriasis, and ulcers. With the addition of vitamin A (admixed in a liquid form) it can be used to nurse dry skin with pressure sores and to treat frostbite. Hemp oil shows antiatherogenic properties. Recommended for nail and hair problems, rheumatic diseases, multiple sclerosis, and hypertension.
The ointment shows a range of beneficial activities when used topically:
lubrication,

skin regeneration, moisturising, and smoothening,

redness soothing.
Use: Apply topically to the skin especially in winter as a form of protection from cold and wind.
Capacity: 50ml